CO six


Industrial Transcritical CO2

The CO six range is built for industrial refrigeration, from -50°C blast freezers through to +12°C air conditioning applications, using six cylinder piston compressors to offer durable, high capacity cooling.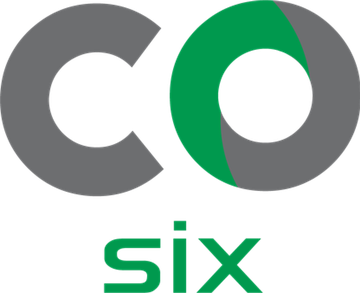 CO six


overview

CO six offers a huge range from 250 kW right through to 1.2MW and can be manufactured bespoke to ideally match your application needs. This six cylinder range is also compatible with our CO pump transcritical pumped CO2 system.

The CO six capacity can be matched directly to the cooling load with speed controlled lead compressors. In booster configuration, CO six provides dual temperature capability, both freezing and chilling independently and simultaneously.

CO six uses our latest intelligent electronic control techniques, which have been developed and refined over many years. This enables isentra CO2 Compressor Packs to support an outstandingly smooth operation with excellent reliability, constant temperature performance, and optimum energy efficiency.

Built on an impressively strong, fully-welded steel frame, which is powder-coated in a tuff-textured finish to stand the test of time, the main refrigerant vessel is wrapped in wax tape for complete corrosion protection. 

As with all isentra products, internet connectivity and energy monitoring are standard features. isentra systems also come, as standard, with high pressure standstill capability. Our '60 bar' concept works alongside a unique valve shutdown strategy to provide the ultimate in resilience and reliability. A coalescent oil system, fitted with a fully serviceable filtration system is standard too.

All isentra products come with a Two Year Parts Warranty (T&Cs apply), UKCA mark and a declaration of conformity, and are approved by an independent PED (Pressure Equipment Directive) notified body.
CO six

Standard Features

250 kW to 1.2 MW
Multi Temperature Capability
-50°C to +12°C Evaporating Temperature Range
Comprehensive PHX Superheat Management
Lifting Eyes
Internet connectivity
High Capacity Oil System
Inverter Driven Lead Compressors
2 Year Parts Warranty
Fully Interactive Control, Monitoring & Alarm System
Power Consumption Monitoring
Precision Gas Cooler & Receiver Pressure Control via Stepper Valve Technology
Intelligent Oil Separator Control
Individual Compressor Oil Level Management
Fully Serviceable Instrument Manifolds
Premium Quality Pressure Transducers
Premium Quality Pressure Limiters for Control
Visual Pressure Gauges
Type Approved Pressure Cut-Outs
Dual PRV Arrangements
Selectable Liquid Receiver Size
Serviceable Oil Reservoir
Accessible High Pressure Coalescent Oil Separator
3-Point Oil Filtration: High Pressure Separator Outlet, Oil Res Outlet, Compressor Oil Solenoid
High Stage Suction Filter Drier
Liquid Line Filter
Gas Cooler Return Filter
Comprehensive Isolation & Service Access
K65 Suction Header/s
Steel Discharge Header/s
K65 Stub Connections
Sturdy PFC, RHS & SHS Steel Frame Construction
Resilient Powder Coated Paint Finish - C3 Specification
3-Layer Cold Vessel Protection: Petrolatum Tape, Plastic Film, Class O Closed Cell Insulation
Class O Cold Pipework Isolation
High Quality Pipework & Component Bracketry

CO six

Available Options

Heat Recovery Options
Total Heating Operation
Hot Gas Defrost System
Industrial CO2 Heat Pump Operation
Compatible with

CO pump

- Flooded Transcritical CO2 
Compatible with

CO chill

- Transcritical Water Chiller
Back-Up Control System
Dual/Backup MPV
Dual/Backup HPV
Dual Inverter per Section
Parallel Compression
HP Ejector Technology
Stainless Steel Stub Connections
Liquid Line Filter Drier
Anti-Vibration Floor Mounts
Control Platform Manufacturer

enquire