CO pump
CO pump is a flooded direct transcritical CO2 system available from 200 kW right through to 1 mW, making it suitable for flooded CO2 blast freezers, such as spiral and tunnel types, as well as a range of other applications such as direct transcritical CO2 ice rinks and many other high capacity process cooling applications.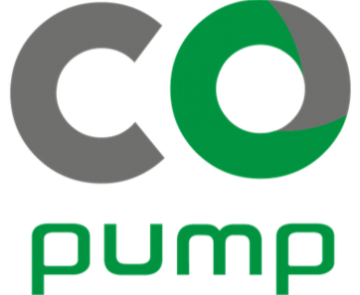 CO pump


overview

This is a bespoke product which can be tailored to meet the demands of our customers' applications. A flooded transcritical CO2 pumping system, CO pump provides an intensive cooling and freezing capability. The properties of CO2 make it the ultimate choice for low temperature, high capacity applications.

CO2 has an incredibly high 'specific heat capacity', which means that it can transport a huge amount of heat – double that of ammonia. isentra cutting edge CO2 cooling technology enables the liquid pumps and distribution pipework to be ultra-efficient and compact, easing energy requirements, installation times and structural demands on buildings.

CO pump uses isentra expertise in flooded transcritical systems to make possible significant improvements in energy efficiency, over normal pumped sub-critical CO2 systems, along with innovative features such as isentra drum oil recovery (iDOR TM) system.

As with all isentra products, CO pump can deliver heat recovery, with hot gas defrost – also available where CO pump supports more than one single application.

All isentra products have internet connectivity as standard and come with a Two Year Parts Warranty (T&Cs apply), CE mark and a declaration of conformity, and are approved by an independent PED (Pressure Equipment Directive) notified body.
CO pump

Standard Features

CO2 Liquid Temperature Span -50°C through to +2°C
60 Bar MWP Liquid Vessel
Run and Standby Liquid CO2 Pumps

isentra drum

Oil System

isentra

Dynamic PHX Superheat Management
Two Year Parts Warranty 
Aluminium Cladding To Insulation
Integrated PLC Control
Internet Connectivity
Robust PFC, RHS & SHS Steel Frame Construction
Lifting Eyes
3-Layer Cold Vessel Protection: Petrolatum Tape, Plastic Film, Class O Closed Cell Insulation
Resilient Powder Coated Paint Finish - C3 Specification

CO pump

Available Options

Full Range of Liquid Vessel Capacities
Glycol Thermosiphon Evaporators For Secondary Cooling Loads
Bespoke Frame Sizes
Remote PRV Stations

enquire