CO coolers


CO2 Gas Coolers

CO2 Gas Coolers play an incredibly important role in a Transcritical CO2 refrigeration system, their operation can drastically impact the energy efficiency of the entire system. isentra supply an extensive range of CO2 Gas Coolers and De-superheaters that work hand in hand with our range of Transcritical Compressor Packs. CO2 Gas Coolers operate 365 days a year, often in harsh conditions, corrosion prevention is therefore a very important consideration in protecting your investment and minimising life cycle costs. isentra CO coolers form a comprehensive range of corrosion protection levels, we can advise on the best value option dependant on your application and locality.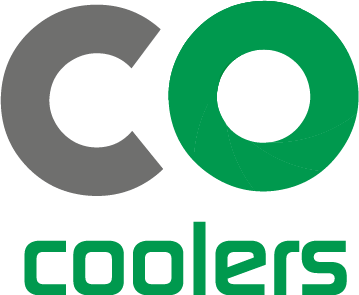 CO coolers


overview

isentra offer a comprehensive choice of CO2 Gas Coolers and can advise on what's best to meet your logistical and application needs. We can help you with:
– Wide or narrow configuration – to best suit your location
– Six noise levels – to meet your local environment and planning conditions
– Lift-up fans assemblies – to allow easy cleaning for periodic maintenance
– Side net mesh – for quick and simple debris removal
– Extended legs – for increased air circulation in confined spaces
And, as the challenge of corrosion increases through the development of CHP (Combined Heat and Power) waste management facilities, intensive farming methods, and the expansion of suburban areas, isentra supports by providing a wide range of corrosion prevention levels.
Level 1 – Aluminium vinyl coated fins – cost-effective corrosion prevention for a clean inland environment
Level 2 – Aluminium magnesium coated –  for suburban sites
Level 3 – Aluminium magnesium coated with Blygold protection – for city centre and coastal locations
Level 4 – Copper fins – coastal corrosion prevention 
Level 5 – Copper fins with Blygold coating – coastal and polluted locations
Level 6 – Aluminium magnesium protection with Heresite P-413 coating – the ultimate corrosion prevention for offshore and high pollution applications
At isentra we have a deep understanding and extensive experience in controlling Gas Cooler Fans, which play a significant role in stable and efficient system operation. Our Gas Cooler control algorithms are extensively researched and tested, contributing to isentra systems exceptional energy efficiencies.
CO coolers are assembled with premium quality materials and components to bring our customers first class reliability, and come with a two-year warranty.
CO coolers

Standard Features

Stainless Steel Headers
EC Fansets - High Efficiency Fan Motors
isentra GC fan control - Optimum Fan Speed Control
Reversing Fans - Minimise Coil Fouling
Individual Fan Isolators
2 Year Parts Warranty 

CO coolers

Available Options

Six Levels of Corrosion Resistance
Low Noise Options
Lift-Up Fan Sets - For Easy Coil Cleaning
Stainless Steel Tube
Side Netting - Catch and Easily Remove Debris
Physical Size Configurations
Longer Legs

enquire