CO chill


CO2 Water Chiller

CO chill uses CO2 , a natural refrigerant which is non-toxic and non-flammable, to provide an extremely safe and sustainable water chiller solution. The transcritical CO2 glycol chiller offers unrivalled flexibility in application, as well as bringing peace of mind with its efficiency and reliability. CO chill is available with Heat Recovery options but is shown above in its Heat Pump format for full simultaneous heating and cooling.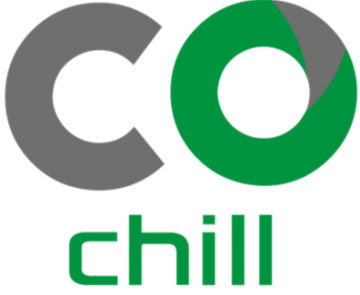 CO chill


overview

CO chill lends itself perfectly to a wide range of glycol supply temperatures, ranging from -30°C through to +12°C. With a unique rating of 90 bar for suction and liquid, the range benefits from being extremely resilient.

High grade stainless steel pipe work is used for all cold pipe work, while mild steel is used for hot discharge pipe work.

As with all isentra products, a full range of heat recovery options are available for CO chill. Water temperatures of up to +75°C are available, as are total recovery (heat pump) options.  

The isentra flexible control platform is available for use with CO chill, providing a dynamic evaporation temperature to perfectly match your varying cooling needs at any one time. This provides unrivalled flexibility and efficiency.

CO chill uses a flooded thermosiphon evaporator and incorporates the unique isentra drum oil recovery (iDOR) system, while internet connectivity is a standard feature of all isentra products.

All isentra products also come with a Two Year Parts Warranty (T&Cs apply), CE mark and a declaration of conformity, and are approved by an independent PED (Pressure Equipment Directive) notified body.
CO chill

Standard Features

Glycol Temperature Span -30°C through to +12°C
100 kW to 650 kW
2 year Parts Warranty 
Flooded Thermosiphon Evaporator

isentra

Dynamic PHX Superheat Management

isentra drum

Oil System
Stainless Steel Pipe Work
Aluminium Cladding To Insulation

CO chill

Available Options

Heat Recovery Options
Heat Pump Operation
Glycol Pumps and Control
Glycol Connection Options.

enquire